What will the Fed do with rates next week?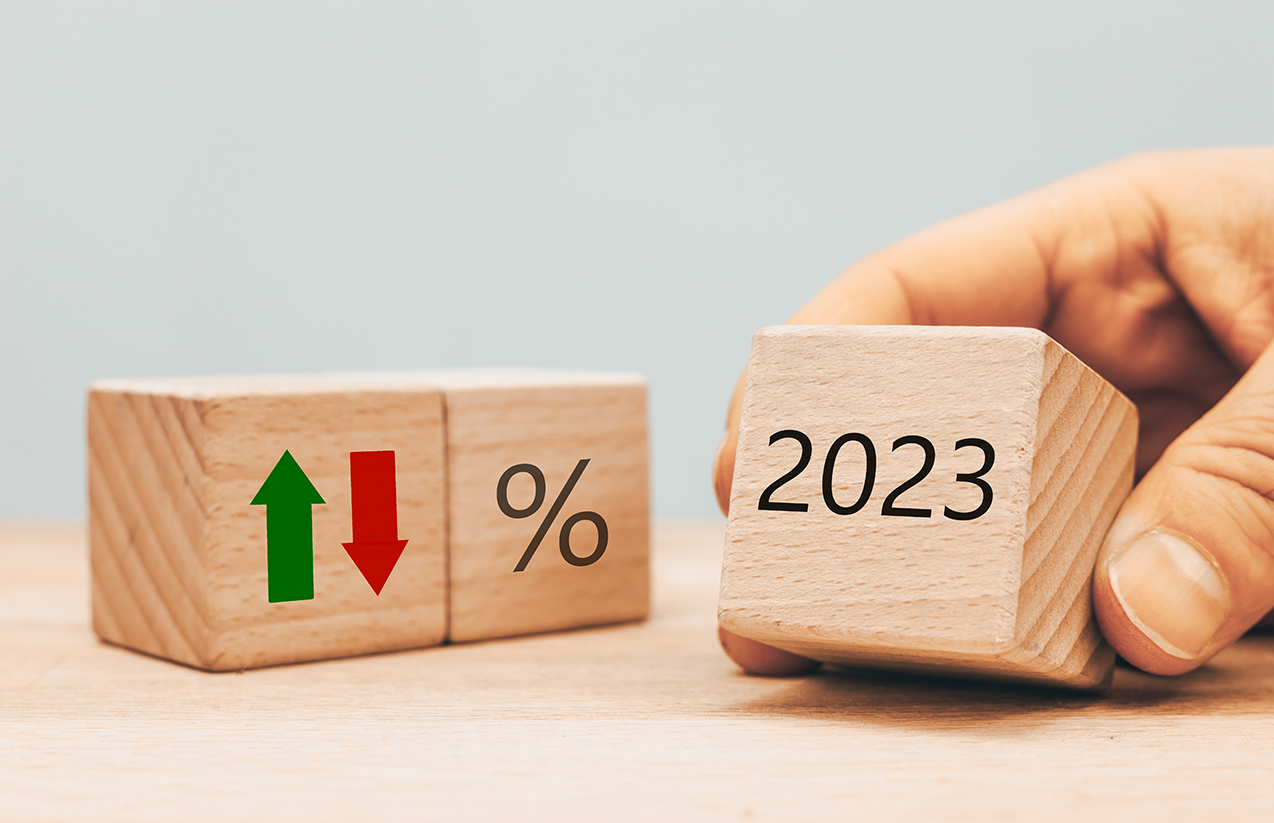 Posted 04/27/23; Updated 05/04/23
UPDATE:  On May 3, 2023, the Federal Reserve raised its key interest rate by 0.25%, its 10th hike in 14 months, putting the rate between 5% and 5.25% - the highest it's been in 16 years.
The Federal Reserve is meeting next week, and there is much speculation about what they will do. Some experts were already predicting the Fed would slow down the rate hikes in 2023, with anticipation that the rates would be reduced in 2024. This has panned out with only a quarter of a percentage point in March. But thanks, in part, to the failure of two banks in March, some experts are predicting the Fed will not raise rates at all during next week's meeting. Recent reports, however, indicate more of a turn toward raising the rate another quarter percent.
What goes into the decision on rates?
Inflation – It is still higher than the Fed's preferred 2 percent inflation target, with February seeing a 6 percent increase over the year before. Inflation hasn't slowed as quickly as officials expected, which is not helping.
Employment – While the unemployment rate has fallen, employers are feeling the crunch of the cost of borrowing money and not investing in new businesses or expansions at this time.
Banking Stress – After the collapse of Silicon Valley Bank and Signature Bank, there is a concern of other bank failures. As a result of such prominent failures, banks tend to slow lending to businesses and consumers. By cooling lending, the Fed hopes to cool inflation.
When asked about rate projections, Jerome H. Powell, Chair of the Board of Governors of the Federal Reserve System, said if the "…economy evolves as projected, the median participant projects that the appropriate level of the federal funds rate will be 5.1 percent at the end of this year [2023], 4.3 percent at the end of 2024, and 3.1 percent at the end of 2025."
With that said, what do rate hikes mean to our members?
Higher interest rates on credit. Credit costs more than it has in a while. Members purchasing a home or car are more likely to rate shop. Historically, credit union members have enjoyed lower interest rates on credit, which has not changed.
Higher dividend rates on deposit accounts, especially term deposits, like Certificates of Deposit (CDs). Now is definitely the time to invest in these higher-paying accounts.
Handling your finances when rates are high and there is a risk of recession:
Pay down debt, especially variable-rate loans, and credit cards. Credit is expensive right now. The average credit card rate is breaking records, hitting 24.24 percent, according to Forbes Advisor. Homeowners with an adjustable-rate mortgage or home equity line of credit (HELOC) might want to consider refinancing into a fixed-rate loan.
Boost your emergency savings. Recession risks underscore the urgency to have at least 3-6 months' worth of living expenses.
Find the best place for your cash. Switch to a high-yield savings account, like a Certificate of Deposit (CD).
Recession-proof your finances. Live within your means, and minimize credit usage.
As always, Texas Bay is here to help our members identify the best financial paths for their goals. We have many products and services to help you survive any upcoming rate increase or inflation. Contact us today to map out your tailored-made financial plan.