News: Low Cost Ways to Celebrate Summer

Summer is the season we all look forward to: vacations, concerts, outdoor events, and trips to the beach. However, all these have us spending money, and in the midst of the sudden rising prices, things seem to be pretty expensive in comparison to the past several summers. 
Summer fun doesn't have to take a hit on your bank account, you can still enjoy your summer while minimizing overspending. 
If you are opting to have summer fun by traveling, make sure to follow these steps:

Plan ahead, make sure you know exactly what you want to do each day and find deals in your area so you can save money while having fun 

If going on a road trip, plan out how many fuel stops you will need and the local prices of each gas station. Don't forget about your
TBCU Perks
fuel rewards at Shell Stations to help save even more.

If flying, use one of the many
flight price alert apps
. These will help alert you to price drops and advise you when it's the best time to purchase your tickets to get the lowest fare.

Try to use any form of rewards whether in flight miles or in hotel stays to get discounts on your trips
If you want to opt-in for more fun in your hometown, why not try:

Get creative and make your own water park activities
Use outdoor water inflatables to have a cool pool party
Turn on the sprinklers and have your kids enjoy some water fun under the sun

Creating a small movie night in your backyard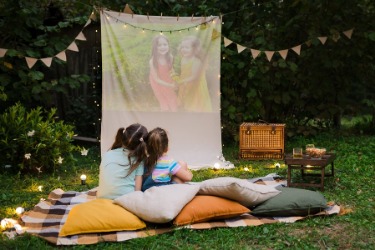 Grab some Christmas lights from your stash and hang them from tree to tree or along the fence
Pour some freshly squeezed lemonade and have a few munching snacks- don't forget the popcorn!
Bring out your chairs, or some picnic blankets and throw pillows and lounge on the grass

Visit the Museum District and get in for FREE, simply find the museum you want to see and find the day that works best

Let your kids run loose and discover a whole new world of fun at Discovery Green

Beat the heat with some cool popsicles
Grab some berries, get some jam and make unique fruit puree and yogurt popsicles. Follow this recipe here
Not one for creamy? Try blending together your favorite fruits to make a sorbet instead! Try this recipe here

Get your friends and family together for a small BBQ party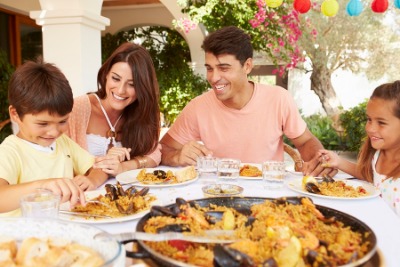 Summer can be fun when you spend it with those you love
Have it outdoors or indoors or both!
Enjoy some delicious food and warm summer nights with toasted smores
Be creative, be resourceful, and enjoy summer without breaking the bank.