Love My Credit Union Rewards
You love your credit union. Now let us show our love back!
Take advantage of the savings!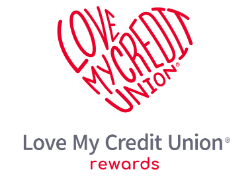 With Love My Credit Union Rewards, you have access to exclusive discounts and benefits just by being a Texas Bay member!
Save money on the products and services you use everyday such as:
TurboTax: save up to $15 on federal tax products
Sam's Club: Save 40% on a 1-year membership
Financial Lock: Save on ID Protection & get a 30-day FREE membership
Calm: Save $40 on an annual subscription
SimpliSafe: Save on home security
Save on rental cars, hotels, theme parks, movie tickets, events, and MORE!
Signing up is quick, easy, and FREE! Start saving today!