Love My Credit Union Rewards
You love your credit union. Now let us show our love back!
Take advantage of the savings!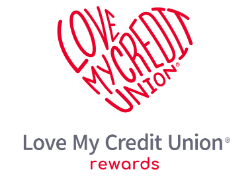 With Love My Credit Union Rewards, you have access to exclusive discounts and benefits just by being a Texas Bay member!
Tax Services
TurboTax: Enjoy savings of up to $15 on TurboTax federal products. Whether you choose to hand off your taxes, get some help from experts, or file on your own, TurboTax guarantees your maximum refund.
H&R Block: New clients save $25 on H&R Block in-office tax prep services to make this tax season easier. Get help from tax experts who can help you file your taxes and ensure you get your maximum refund


Mobile and Internet Services
Spectrum: Get $50 for each new mobile line
Signing up is quick, easy, and FREE! Start saving today!