\

Open an Account / Apply for Loan
What Can We Assist You With Today?
Texas Bay is happy to give you the opportunity to open numerous types of accounts and apply for almost all loans from the comfort of home or while you are on the go!  
Online Account & Loan Applications

Mobile & Online Banking
Access your accounts, make payments, transfer funds, and more anytime, anywhere.

Surcharge-Free ATMs
Members enjoy access to over 55,000 surcharge-free ATMs through the AllPoint Network.

Low Rates
Enjoy low rates on credit cards, auto, personal and home loans.

Shared Branching
Access banking services when you're away from home at nearly 30,000 ATMs and 5,000+ branches.

Rewards
Earn cash back, gift cards, merchandise, and more by using your debit card or credit card or simply by being a member.

Find Your Next Car
Apply for your next Auto Loan and find your next car all from the Texas Bay website. View 1,000s of cars with low prices from the comfort of home. 

Insurance
Protect what matters most with our home, auto, and life insurance options.

Financial Education
Improve your financial wellness and take your finances to the next level with our financial education resources.

Investment
Plan for your future with our retirement planning, college savings planning, stocks, bonds, mutual funds, and more.
Who Can Join?
Texas Bay's field of membership includes people, business, and other legal entities who: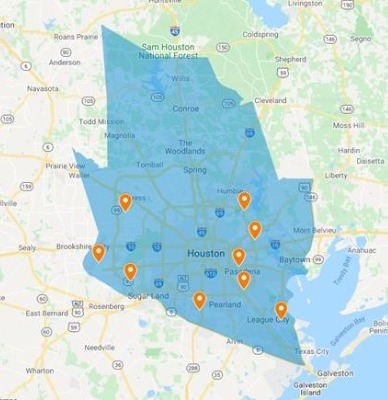 Live, work, worship, attend school, or are based in Harris County, Montgomery County, or Fort Bend County
Live, work, worship, attend school, or are based within a ten-mile radius of any Texas Bay branch location
Are associated with one of our select employer groups
Once, you become a member, you're a member for life, even if you move out of the field of membership!