\

Open an Account / Apply for Loan


Open a Bank Account and Apply for a Loan Online
With Texas Bay Credit Union
Texas Bay is happy to give you the opportunity to open numerous types of accounts and apply for almost all loans from the comfort of your home or while you are on the go. Find out the account options, savings opportunities, and loans available to open online along with the numerous service features and benefits available to you through Texas Bay Credit Union. 

Membership Account
New to Texas Bay become a member by opening your savings account TODAY! Once your account is open you can enjoy all the benefits of membership and apply to open other accounts and loans.

Already a Texas Bay member and want to begin a Christmas Club savings account or open a CD to increase your saving potential at Texas Bay?
No problem!  

Open one of three checking accounts to best suit your needs.

With a Texas Bay credit card not only will you have fraud protection and the ability to turn your card on and off from your mobile device, but you will also enjoy rewards points with every purchase! 

Whether you need cash for a special occasion or if you have  unexpected expenses, our personal loans and lines of credit are made to be simple to get cash in your hand quickly.

With low rates and flexible terms Texas Bay wants to put you in that drivers seat with a loan that doesn't break the bank. Apply for that new car or refinance your current vehicle TODAY! 

You worked hard for your home. Now make your home work for you with a home equity loan or home equity line of credit.

Found your dream home and now you are searching for your dream mortgage? Begin the application process online today!
Benefits and Services Available to Texas Bay Credit Union Members

Access your accounts, make payments, transfer funds, and more anytime, anywhere.

Members enjoy access to over 55,000 surcharge-free ATMs through the AllPoint Network.

Access banking services when you're away from home at nearly 30,000 ATMs and 5,000+ branches.

Earn cash back, gift cards, merchandise, and more by using your debit card or credit card or simply by being a member.

Apply for your next Auto Loan and find your next car all from the Texas Bay website. View 1,000s of cars with low prices from the comfort of home. 

Improve your financial wellness and take your finances to the next level with our financial education resources.

Plan for your future with our retirement planning, college savings planning, stocks, bonds, mutual funds, and more.
Who Can Become a Member?
Texas Bay's field of membership includes people, business, and other legal entities who: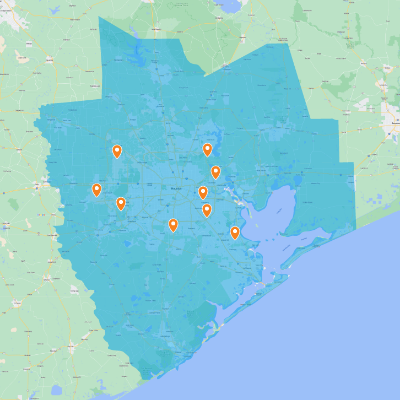 Live, work, worship, attend school, or are based in Harris, Chambers, Liberty, Montgomery, Waller, Fort Bend, Brazoria, or Galveston County.

Are associated with one of our select employer groups
Once, you become a member, you're a member for life, even if you move out of the field of membership!