\

Why Join Texas Bay Credit Union?
Texas Bay Credit Union is here to help you reach your financial dreams. Since 1936, our goal has been to benefit our community and help our members improve their overall financial wellness. Texas Bay is more than a place to store your money. It's a place to grow financially and achieve dreams you hadn't imagined before.
Credit unions are not-for-profit organizations. Our profits are reinvested in our members through reduced fees, reduced loan rates, and higher dividends. We're also member-owned. By joining, you can vote on who sits on the board of directors and help shape the future of Texas Bay.
You'll have the security of knowing that your funds are federally insured by the
National Credit Union Administration
(
NCUA
)
, which is backed by the full faith and credit of the U.S. Government. Your funds are insured up to $250,000, an amount equal to the insurance offered by the FDIC. Additionally,
Excess Share Insurance
(
ESI) provides an additional $250,000 of savings protection, allowing you up to $500,000 in total coverage, at no cost.
 Texas Bay Credit Union Benefits and Products

Access your accounts, make payments, transfer funds, and more anytime, anywhere.

Members enjoy access to over 55,000 surcharge-free ATMs through the AllPoint Network.

Access banking services when you're away from home at nearly 30,000 ATMs and 5,000+ branches.

Earn cash back, gift cards, merchandise, and more by using your debit card or credit card or simply by being a member.

Plan for your future with our retirement planning, college savings planning, stocks, bonds, mutual funds, and more.

Improve your financial wellness and take your finances to the next level with our financial education resources.
Who Can Join?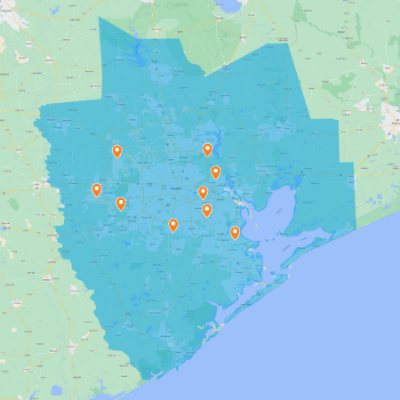 Texas Bay's field of membership includes people, business, and other legal entities who:
Live, work, worship, attend school, or are based in Harris, Chambers, Liberty, Montgomery, Waller, Fort Bend, Brazoria, or Galveston County

Are associated with one of our select employer groups
Once, you become a member, you're a member for life, even if you move out of the field of membership!
How Do I Join?
To join, deposit $1 into a savings account. It's that simple!
You can join:
We look forward to you joining the Texas Bay family!